WE HAVE SPOKEN TO ALICIA GARCÍA CABRERA, DIRECTOR GENERAL OF CASA DECOR, TO TELL US MORE ABOUT THIS NEW EDITION.
Casa Decor is now preparing its 56th edition, which will be held in Madrid between May and June 2021, when the effects of the pandemic have subsided. Quite a challenge for this popular interior design, design and lifestyle exhibition, the most important in Spain and the only of its kind in Europe.
Casa Decor will return with all the experience gained during the 2020 edition, when it was forced to close its doors on 12 March, only 7 days after opening, leaving the exhibition "frozen" in time. Nevertheless, Casa Decor remained open digitally over these three months, launching an intense campaign on all of its online channels: website, social networks, newsletters, videos of the spaces and, for the first time in its history, a virtual tour. This activity provided a burst of positive energy during the difficult months of confinement, and we never lost hope of being able to reopen the Exhibition, as was ultimately the case. At the beginning of June, Casa Decor opened its doors once again for over a month, after having implemented all necessary health and safety measures: control of the number of visitors, online sale of tickets, visits organised in time slots, marked routes, safety distance and hand sanitiser on all floors. While many similar events and fairs cancelled or postponed their dates, Casa Decor was able to open successfully under new and particularly delicate circumstances. Fortunately, no incidents were reported and the Exhibition took place with complete normality. Armed with this prior experience, Casa Decor does not fear the future and is firmly committed to opening its 2021 edition under the same safe conditions.
We have spoken to Alicia García Cabrera, Director General of Casa Decor, to tell us more about this new edition.
What are the challenges faced by Casa Decor 2021?
Our biggest challenge is continuity: to continue with the safety measures that we implemented last year with great success; to provide the same number of exhibitors with the opportunity, including both participants and brands; to find a similar or better venue than the last one; to exceed our media coverage figures… And, no matter what, this will all be done with a positive vision, as everything will be more exclusive and focused, maintaining the synergies created by Casa Decor each year. In this pandemic situation that we are currently experiencing, our challenge is continuity and maintaining the standards of quality that characterise the Exhibition.
Why is it currently more important than ever to continue to implement sensory marketing campaigns of this type?
During confinement, companies were forced to place greater importance on the digital field and reinvent their communication and marketing strategy. They had to find a window to the world where they could showcase their products, as many fairs and exhibitions were postponed or cancelled. While the digital world served as a communication channel for many sectors, there is simply no substitute for in-person events. However, at the moment very few places offer the safety, strength and prestige provided by Casa Decor. This was clear after the reopening in June, because quality is much more important to us than quantity, along with creating safe spaces where all these requirements are met. Casa Decor is a unique event due to its exclusive formula, which reaches visitors directly and allows them to interact in a very sensory fashion. Casa Decor's experience, dating back to 1992, vouches for this: our formula is unique, reaching visitors in a very distinctive way. Our visitors are also unique and exclusive, with aspirational and inspirational profiles. The media coverage attained through Casa Decor is also hard to beat through other conventional platforms or channels.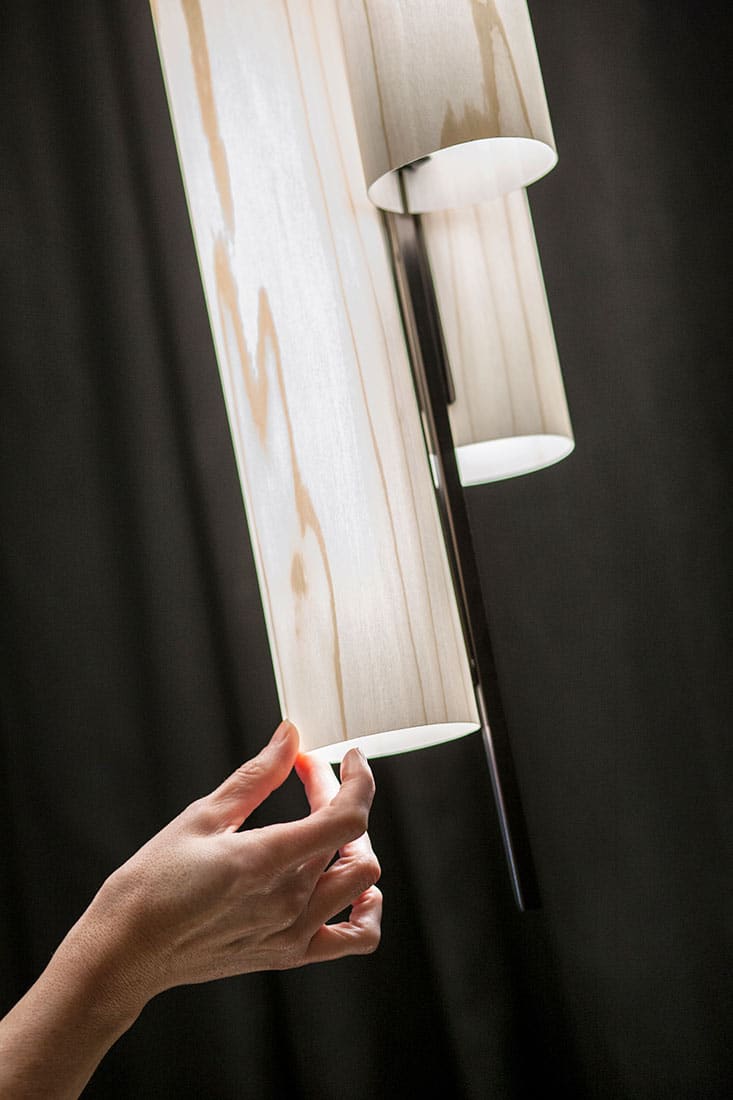 How does Casa Decor deal with the digitalisation of an in-person event?
Even though it is an in-person event, Casa Decor has been working in the digital field for quite some time, as it complements the Exhibition and helps us to go beyond it. In fact, participation at Casa Decor includes a yearly campaign, from the time of hiring a space to the start of the following edition, and this visibility during months without any events is achieved through our digital media. We have adapted to the new times, our social networks are very powerful and we invest a great deal in the website and digital content. That is why we have grown so much digitally. The in-person model is a vital part of Casa Decor, a strength that we will never lose, but it also goes hand in hand with the digital side, which serves as a loudspeaker beyond the Exhibition. We have also digitalised the processes affecting both our participants and our visitors: digital tickets, draws, information through QR, etc. Digitalisation is not only important to lend visibility to projects and products, but also to interact with the world, allowing us to go beyond the Spanish market.
Last year you launched the sustainability campaign #CasaDecorSostenible. Will that be maintained in the 2021 edition?
Yes, of course, it is a permanent campaign for the next edition and for future editions. In reality, what we did last year was to attract attention, because we have been placing emphasis on this issue for quite some time now, but we wanted to give it form and visibility, and provide the public with information on materials and projects that are sustainable in any of their stages of production: manufacturing, assembly, disassembly, etc. There is no turning back now, we must embrace sustainability in all aspects of our life and, indeed, also in interior design. At Casa Decor, not only have we done this in terms of the exhibition, but also internally, in all our procedures and processes, eliminating paper and plastic and  using eco-friendly materials for our paperwork and everything we do as a company.
Space designed by Pía Paisajismo at Casa Decor 2020.
Photo: Nacho Uribesalazar
What do you think about the surprising impetus of the housing sector after confinement? Do you think it's just a passing fad or something that has changed within society regarding the way that we live in our homes?
No, it's certainly not a fad. Interior design is necessary, and the importance of our homes is clearer now than ever. During confinement, we identified all the flaws in our homes, realising that we need certain things that we hadn't even thought about before: better lighting in rooms, a work area, a green corner inside the home, better interior air conditioning, better distributed spaces… And that is precisely what interior designers do, making them essential to the improvement of our homes, to ensure that they are not only healthy, but also beautiful and comfortable. At Casa Decor, professionals and the general public alike can discover the new materials and technological developments within the sector, to achieve homes that are more suited to our needs.
What can Casa Decor offer the luxury sector compared to other similar platforms or fairs in the sector?
Casa Decor is, in its own right, a luxury, a true gem, where products are showcased within real spaces, designed especially to draw attention to the brand, whether it is a tap, a sofa, a perfume or an exclusive liquor. Great care and attention is paid to how products are showcased within the luxury sector, and how the public interacts with them. The high-quality projects presented at Casa Decor provide this exclusive setting to showcase products naturally and organically, taking into account the integration of the products displayed. It is nothing like a showroom or a fair. Casa Decor revolves around an experiential, different and unique concept to draw attention and provide visibility to the materials and pieces on display. It is a platform that has been created specifically for the high-end sector, a platform within a setting of luxury, design, art and innovation.
Casa Decor is always held in different buildings, all spectacular. Is that the secret to Casa Decor's success?
It is to a certain extent, yes. The building is the icon of each edition, the very essence of where it all begins. That is why we work tirelessly each year to locate "dormant" properties, which are losing value or deteriorating while they are closed. We really put the building on the city map, opening the architectural heritage to citizens, while revitalising the area and its businesses, thanks to the activity that we generate. The building brings together all the creativity within the sector, a collective and interdisciplinary project involving 200 participants, including companies and professionals, who create over 50 spaces where nothing is placed together randomly, and everything fits together like an incredible creative puzzle.
And finally, can you tell us a little bit about what we might see at Casa Decor 2021?
Casa Decor is a vibrant exhibition, showcasing trends that will then be seen on the street. Based on what we saw at the last edition, we are convinced that we will see a large number of biophilic designs with a lot of green, and that natural and organic materials (wood, cork, brick, sand, ceramic, etc.) will be present in many spaces. We will see elegant and sophisticated interiors, which will be modern and minimalist, yet still homely, with exquisite pieces of art and antique furniture. As has been the case in the past few years, we will also see a greater presence of handcrafted work and elements, thanks to the re-emergence of age-old trades, which are currently the height of luxury, as each piece is unique and exclusive, and very few craftsmen can perform such techniques nowadays. And, of course, all of this within a context of sustainability and environmental awareness, increasingly in line with current interiors.
Space designed by Lorna de Santos. Casa Decor 2020.
https://www.myluxepoint.ceo/wp-content/uploads/2021/02/CD2020-Alicia-Ga-Cabrera_8.jpg
1100
733
Alba Flo
https://www.myluxepoint.ceo/wp-content/uploads/2021/01/LGO21FFF3.png
Alba Flo
2021-02-03 14:21:39
2021-02-03 21:39:32
ALICIA GARCÍA CABRERA - Director General of CASA DECOR